Philips HX6352/42 Electric toothbrush Sonicare For Kids, Bluetooth
24 months warranty for individualsGuarantee for all products in our store is 24 months for individuals
12 months warranty for legal entitiesGuarantee for all products in our store is 12 months for legal entities
SMS notificationYou receive SMS messages about your delivery.
Return and exchange - no problemYou can return the items purchased within 14 days. The goods must be in normal condition and have all the factory packages.
Different payment methodsPay orders in convenient ways: cash to the courier, by bank transfer and other.
Best priceWe are proud of our prices, hundreds of customers check them every day, which give a choice to our online store!
Description
Interactive sonic power. More fun, better brushing
An exciting start to lifelong healthy habits
Built-in Bluetooth®
Coaching App
2 brush heads and 8 stickers
2 modes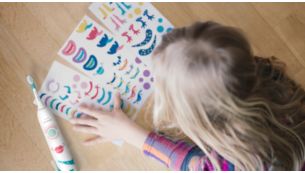 Fun stickers help kids turn their toothbrush into a friend
It's easier to keep up healthy habits when you can put your own spin on them. Our Make Your Own Monster edition lets kids transform their toothbrush handle into a friendly monster with interchangeable stickers. They can come up with a new character whenever they want. And now that brushing comes with a monster friend, it's even easier for your kids to have fun while getting an effective Sonicare clean.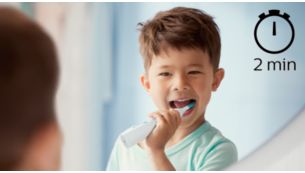 Helps kids brush for the dentist-recommended time
Sonicare for Kids helps kids brush for the recommended two minutes and cover all areas of their mouth with a 2-minute timer and a 30-second pacer. It's an easy way to consistently coach your kids so they can build healthy habits.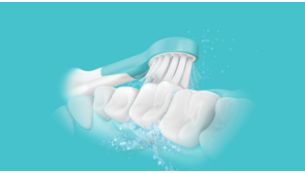 Gives a deep clean, even when kids are learning
Know that your child is getting the best possible clean, even when their technique is developing. Sonicare technology uses a gentle pulsing action to clean deep between teeth and along the gum line, compensating for those little slip-ups that happen when kids are still learning.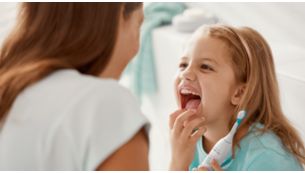 Protects growing teeth
Young teeth need extra-gentle care, which is why Sonicare for Kids comes with a rubberised brush head. It's safer and also feels nicer for little mouths.
Features
Reviews